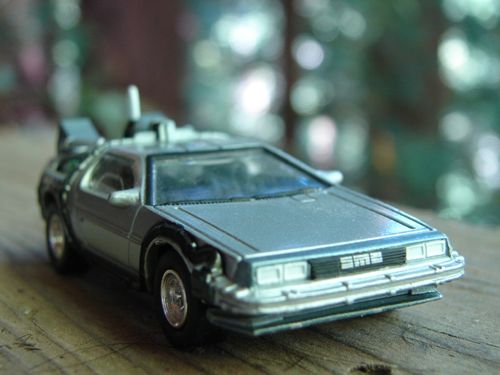 Johnny Lightning released this 1:64 scale Back to the Future DeLorean a few years back. One of the coolest movie cars of all time, and a spot on accurate casting! How cool is it to have a 1:64 die cast time machine? The playability is limitless! Park it next to your plastic dinosaurs or your Star Trek spaceships - it fits right in!
My only regret is that I didn't buy a dozen of these when they were released. I could customize one with white walls, one with train wheels, one with folded over flying wheels...
If I could only get my hands on a flying, time traveling train, I'd be in heaven.